Dental insurance is important when it comes to financing and reducing out-of-pocket costs for dental visits. Our Oakville team is here to help you understand your benefits.
---
Our goal is to keep our patients healthy and informed.
At our dentalhouse Glen Abbey Dental in Oakville, we know that dealing with financing, insurance and your benefits can be intimidating. Our team will do whatever we can to help you understand your benefits and how they work so that you can get the treatment you need. Your oral health is our top priority.
Below is an infographic that gives a high-level overview of the basics of insurance.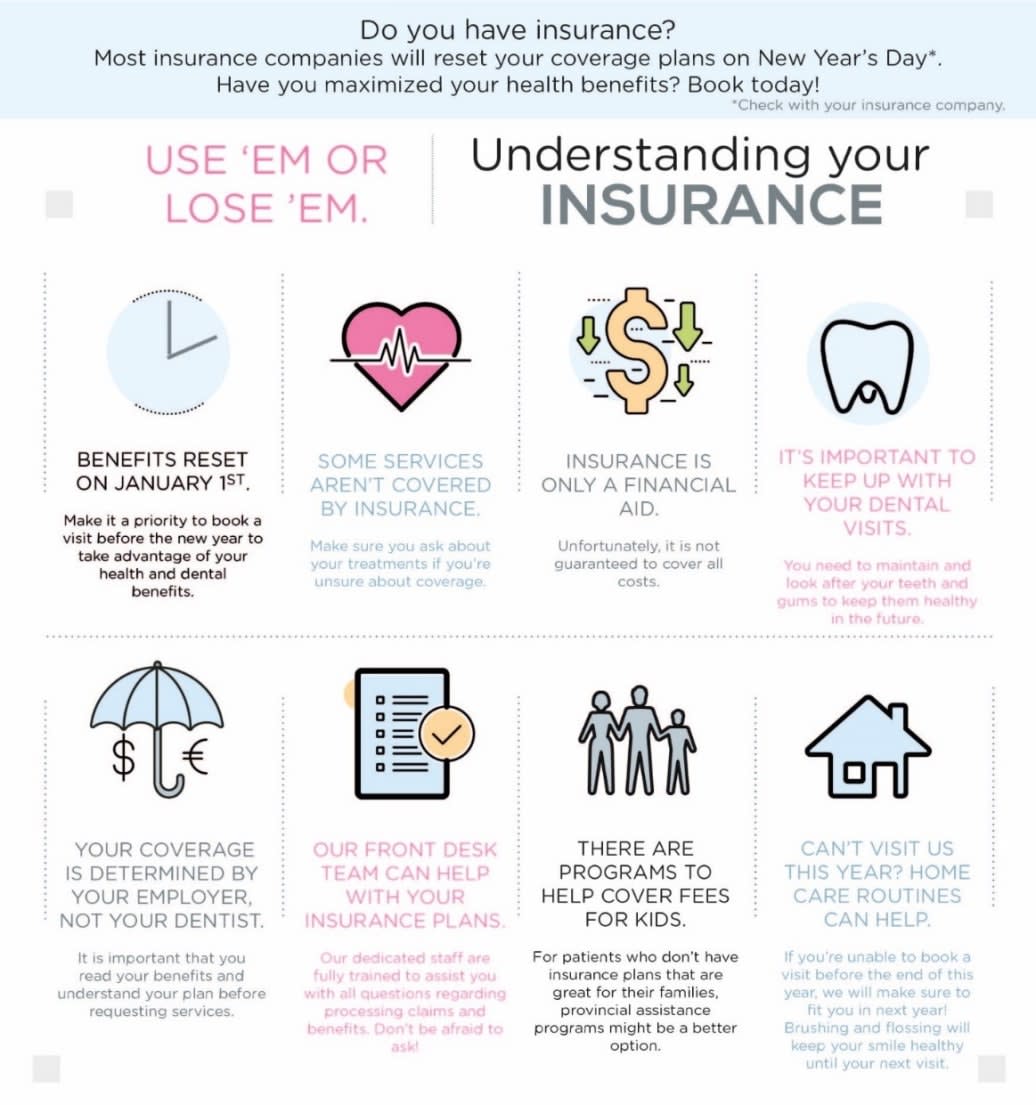 If you are unsure whether or not a certain service or procedure will be covered under your benefits, ask your insurance company or your dental provider. They will be able to determine this by submitting a pre-authorization to your dental insurance plan!
Don't forget – your benefits will reset at the end of this year, so make sure to take advantage of them as soon as possible!
---
If you have any other questions, please do not hesitate to contact us. Our team would be happy to help clarify!