Dr. Deb Banerjee is a General Dentist at dentalhouse Glen Abbey Dental in Oakville.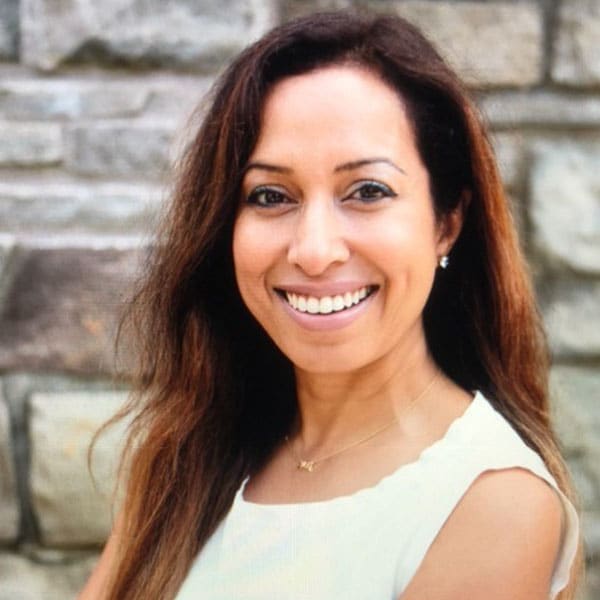 General Dentist
Dr. Deb Banerjee was born in London, England, and grew up in small-town Kitchener, Waterloo. She did her undergraduate years at the University of Waterloo and then graduated from the Faculty of Dentistry at the University of Toronto in 1994. She decided to further her studies by completing a Dental Internship at Sunnybrook (SHSC) Hospital in 1995 which consisted of specialties in medicine, anesthesia, surgery, oral pathology, craniofacial pain, and locums in Northern Ontario on Native Reserves.

Dr. Banerjee then came to practice in the Greater Toronto area and in more recent years, west towards Oakville and Burlington, close to home and her family. Over these past 25 years, she has had the pleasure of providing a full range of services including General Family dentistry with an emphasis on Cosmetics and Aesthetics. Keeping current with continuing education studies is an integral part of her practice philosophy.

Outside of dentistry, Dr. Banerjee keeps busy with two very active boys and indulges in her other passions of skiing, tennis, traveling, and the Arts.